In Memory
John Gocka VIEW PROFILE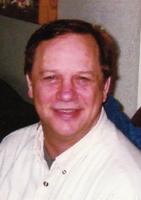 So sorry to report another classmate's death. May you rest in peace, John.
John Charles Gocka, a "chef extraordinaire," died Dec. 22, 2015, in Sitka, at the age of 61.
John was born Jan. 24, 1954, in King County, Wash. He had lived in California and other towns in Alaska before coming to Sitka, where he worked as a chef.
He was preceded in death by his mother, Jeanne; his father, John Gocka; and a brother, Steve.
He is survived by his sister, Nancy (Gocka) Bartlett; brothers Jim Gocka and Tom Gocka; and a son, Garrett Wilson.
He will be missed by many.
https://sitkasentinel.com/7/2012-05-10-22-08-43/obituaries/9490-john-gocka
Click here to see John's last Profile entry.